Ever-popular items: the custom laser engraved mug, flask, or tumbler. Serving drinks to potential clients in a custom mug or giving a gift to your friends or colleagues – you can't go wrong with personalized drinkware! 
Add your own name, logo, or designs to popular stainless steel tumblers such as Hydroflask© or Yeti©, even Travel Mugs… you can bring in your own, or we can order you what you prefer. 
A high resolution black and white design is needed for engraving, in AI, PDF or PNG. Laser engraving is permanent and will not wash off, and either entails the removal of the topcoat of paint to reveal the ceramic (mugs) or metal (tumblers) below, or the engraving of a medium onto the surface of unpainted, uncoated surfaces (flasks, etc.)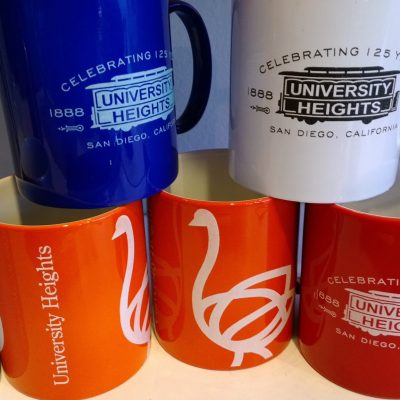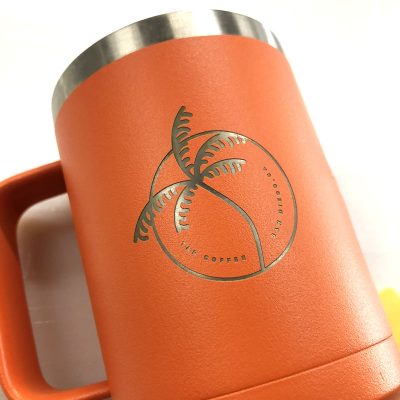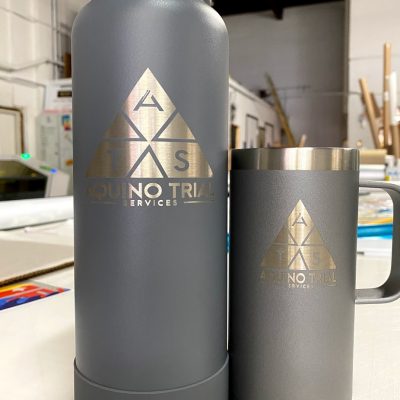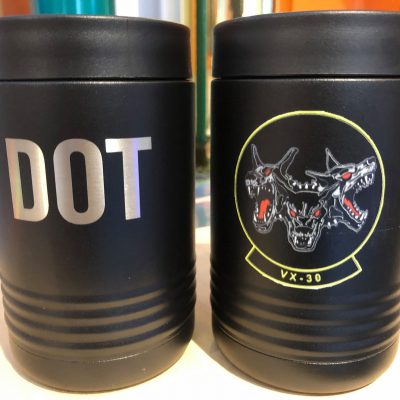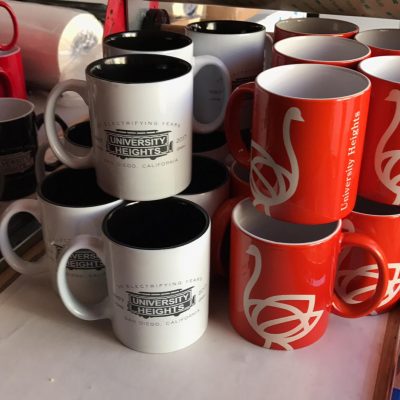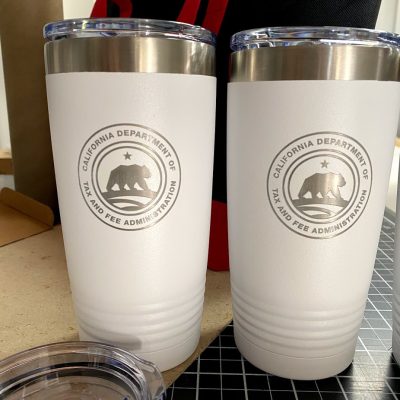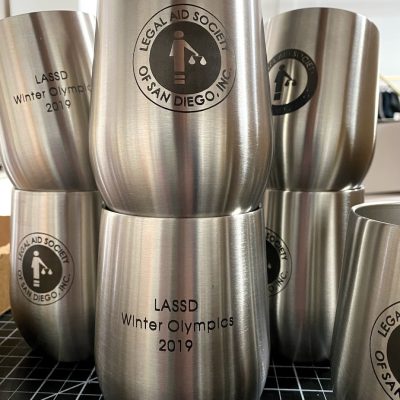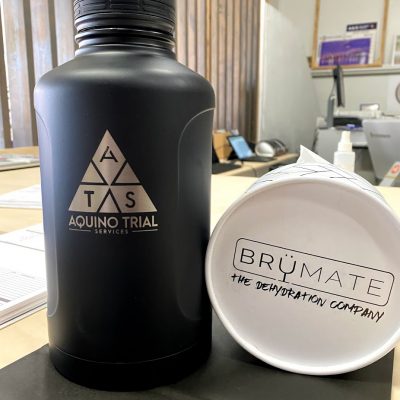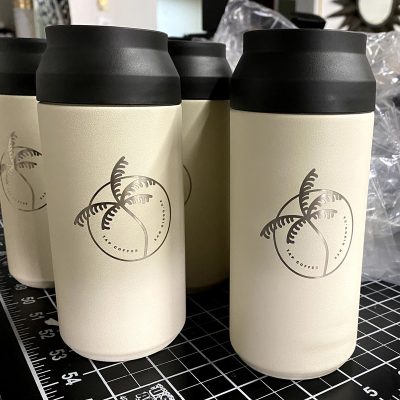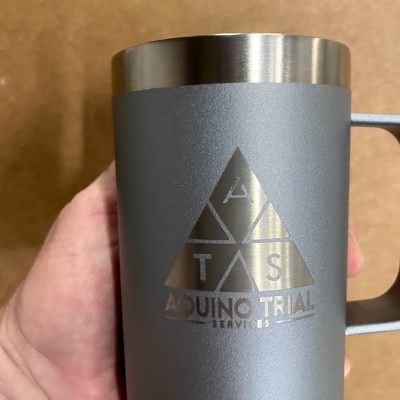 Ready to get your next project started?
Whether it's laser engraving services, dye sublimation or digital UV printing, we'll be more than happy to help make your next idea a reality. You no longer have to Google "laser engraver near me," we'll be your engraving pros in San Diego. Just contact us using the form and we'll get back to you!